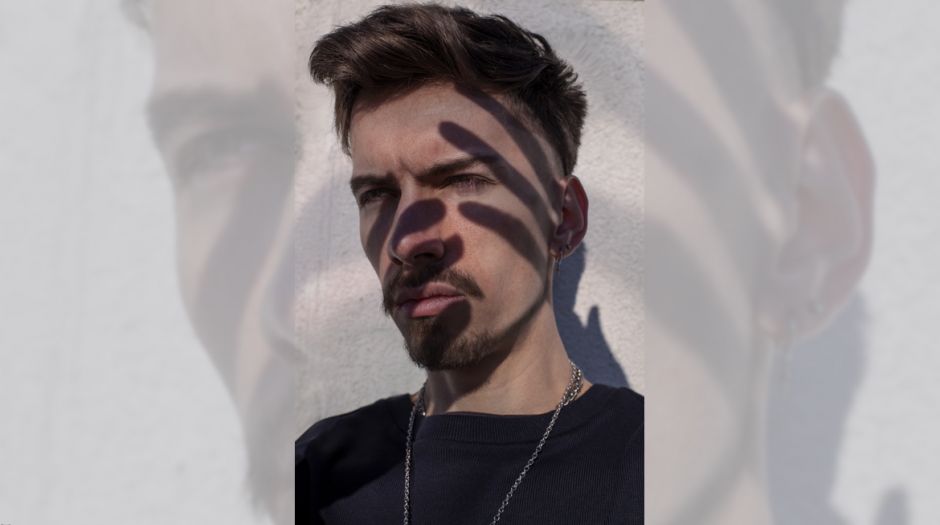 Buunshin is probably the most exciting newcomer in drum and bass currently. As he is visiting Budapest, Hungary within a couple of days, besides his sick teaser, I had the chance to ask him profession-related as well as personal questions. His honesty and thoroughness is amazing — let's see who this fine Dutch gentleman is!
Have you ever been to Hungary?
Nope, this is going to be a first time! I'm really looking forward to it.
How would you introduce yourself to those who have not heard about you yet?
Hello there, my name is Ferry! I produce under an alias called "Buunshin" where I make weird blends of drum and bass with other genres. I released my first ever music in the form of an EP back in March this year, which became #1 on the Beatport Dnb Release charts. Since then I've gotten lots of cool opportunities, like doing my first remix for Noisia and Phace, working together with the titans of the scene, and playing a whole lot of cool shows. But I guess if you really want to get a feel of what I do, you should just listen to the music. I hope it explains a bit more than I can put into words.
"In the relatively short time that I've been in DnB I've never ever come across a newcomer so talented as Ferry Mellegers – completely insane that any human can pick up such skills and quality so quickly. Next year will be a crazy year for him ♥️" (Abis)
You are known for not having a long past in the genre. As a rising star, what do you think has helped you to make this exceptional career in such a short time, apart from your extremely hard work?
Well, if I had to guess, I think it has to do with the exact fact that I know so little about dnb compared to these other big names. I guess when you gradually learn about the traditions of dnb by living in the production scene throughout the years by making music, you get so used to a lot of those traditions that it is hard to still go into every track with a completely open mind. Because I naturally don't know a lot about these traditions, I mostly just tend to do with my music that fits the context or the idea the best to my knowledge, which usually turns out like something completely different from what people are used to. Generally speaking, people like when someone pushes the boundaries of a genre and displays something different from what everybody else does, so I hope for that reason people can appreciate what I am trying to do.
When and how did drum and bass break into your life? What caught you in it?
It was a combination of going to raves and hearing dnb in the environment of a club, and a friend introducing it into my life when I was discovering the basics of music production. That friend (Ronald Dijks) was always talking about Noisia, Mefjus, Emperor, Phace and Misanthrop, and he showed me all their music for the first time. I remember it being around the time when "Outer Edges" was just released, and the first time I listened to that, my brain just melted. At that point, I was only a couple of months into music production, but I remember thinking I didn't want to do anything else anymore but being able to make music that good at the time.
What was exactly in the "loudness war" that made you interested in the genre?
One of the first discoveries I made when I was trying to find out why the music by the beforecalled names was so good is that I perceived it to be louder than anything else. When I was trying to replicate that, it was clear to me that you needed proper technical knowledge, which has always felt like a fun challenge to me. Because of the nature of this fast genre, it felt even more challenging to me than other genres because of the lack of space to create a proper sense of impact.
Which of your releases are you most proud of and why?
At the moment, I am most proud of my remix for "The Wall" by ABIS, Signal and Tasha Baxter. Mostly because it was a huge struggle to get it the way it is right now. I spent countless hours on getting the harmony in the reese bass to feel right with all the distortion going on, I had many version for the big kick on the drop and I had a lot of other technical issues and creative decisions which I spent so much time on. Also just keeping your head in the game when tackling with such a huge project takes so much mental energy, so I felt really good when it was done.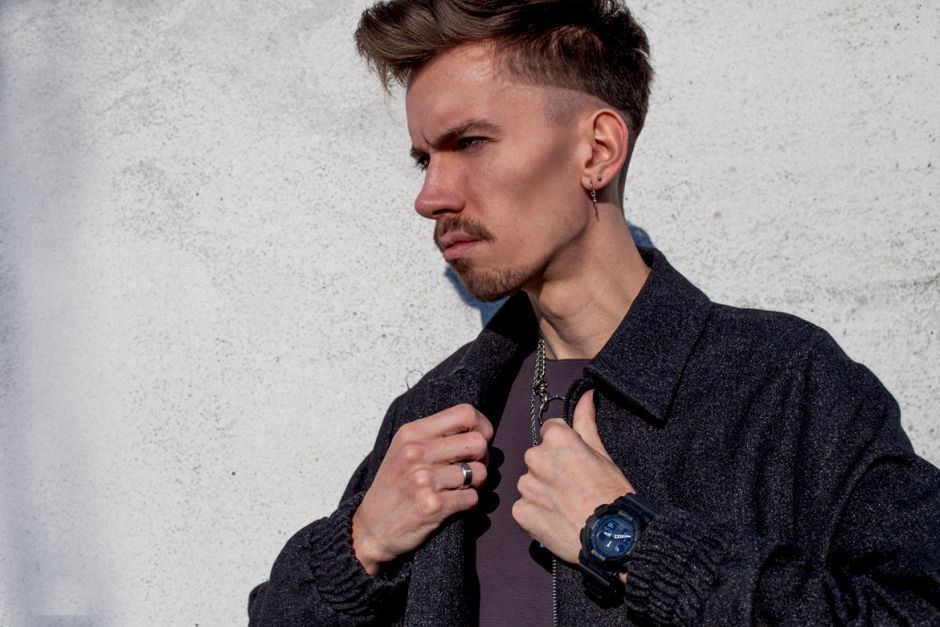 You have been nominated for DNB Arena Awards twice: as the Best Newcomer and for the Best Remix. What difference would it make in yourself if you won any? Or is it important to win both? Which one counts more for you out of them?
I think the only thing that it would add is a little sense of achievement. Jonathan, who won the best newcomer award as Signal, and Josh, who won as Unglued, are great friends of mine, so it would just feel cool to join the gang. I wouldn't feel any better or worse about myself if I won or lost. As long as there are some people interested in my music along with one or two who notice the small details I grind my gears on for hours, I am a happy man.
I've found out that you were involved in various creative projects besides/before drum and bass. In 2014, you took part in an HBO Training for International Architecture and Design 3D Visual Art. What did it exactly cover?
Well, before I knew what I wanted to do with my life, I was interested in other creative industries, too! I've tried graphic design, fashion design, cooking and I made a serious attempt at applying for the 3D Visual Arts bachelor. Sadly, the only reason why I was rejected was because they accepted too many people after their harsh three part examination. They had to do a lottery and I grabbed the short end of the straw. I'm still pretty gutted about that, to be honest. I had to create 3D visual models and do a lot of drawing, which I was really into at the time.
Why did you pick Sonology as a major? What benefits can it provide related to your music career, if any?
To be honest, I treat my bachelor like my off time from my career and the other way around, too. I guess that a lot of people would suspect that they are very related but this is mostly not the case. I picked sonology as my major because it teaches me to look at sound from a completely different perspective, which usually comes with completely different results from what I create as Buunshin. It sometimes does happen that some inspiration strikes at school which I can then use in some kind of way for my music as Buunshin, but this is a rare thing.
Music Squad, originally a Neurohop forum and later, a Facebook group keeps on releasing really sick music. When is your release due to?
Although Music Squad is very dear to me, I don't think I'm ready to release on this epic legendary status label yet. I think I would just make the label name look stupid.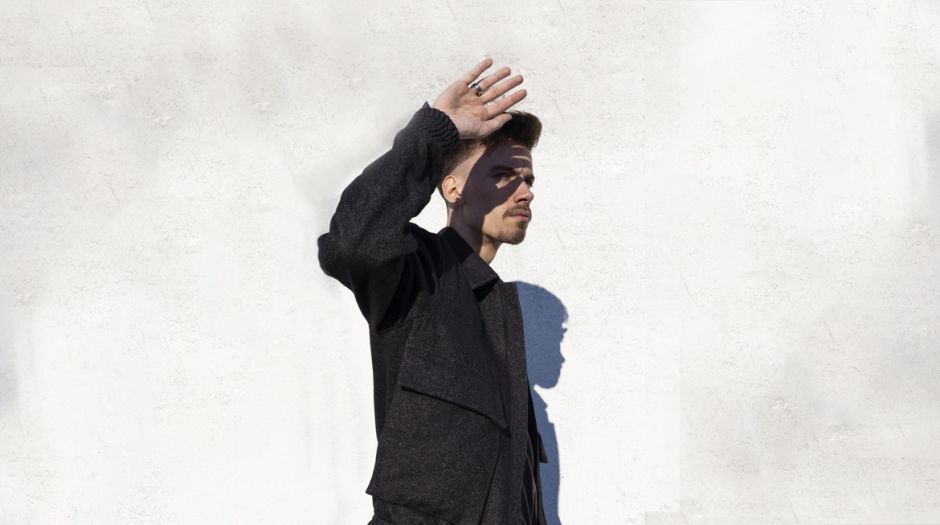 What's in the pipeline that can be talked about?
Well, as I am answering these questions, I'm traveling to Groningen to meet up with Noisia and work on something together, so that is going to be a thing! I am currently releasing my "All About This" EP on Neosignal's sub label called NËU, which will be out on the 27th of November, and next month I am doing a single with IMANU on Mau5trap.
For the past couple of months, I had sessions with Black Sun Empire, Phace, The Upbeats, IMANU, Icicle, Rido, Synergy, Fade Black, The Caracal Project and ABIS, and I've got plans made with even bigger names that I want to keep as a secret for a little longer. Alongside that, I've worked on a couple of remixes and I am doing new solo things as always. I've been in talks with new labels once again, so expect some new sounding stuff from me.
How important do you think social media marketing is in the scene currently? How do you manage it?
I think it is very important. When I make music (or have vivid memories about a certain situation), I tend to think not only about the subject, but also the environment. All the memories I have aren't really remembered by themselves in a vacuum, I remember them because of what I felt at that moment with all my senses at the same time. So whenever I try to present a product, I do my best to think about it as many ways as possible to let the listener experience the same thought of feeling. This is done the best if the art and the promotion display the exactly same vibe I have with the music. If I spend so much time on the sounds, then why not spend just as much energy on trying to promote it? Otherwise people will just miss out on what you are trying so hard to convey.
What's the best tune in 2019 in your opinion?
I think I have to go with "Gaslight" by Halogenix. When I listened to that tune for the first time, it really pulled me in the vibe it gives off. It inspired me a lot and made me feel like I wanted to pursue different stuff than I was focusing on before.
What about all those weird collabs in 2020? 🙂
Those are the ones I would rather keep as a secret for know, but you can trust me on my word when I say you really wouldn't see these combinations coming.
Let's get a bit more personal.
In 2016, there was a dark and deep period in your life, in which you wanted to kill yourself. Depression and all mental illnesses are silent killers, so raising awareness can actually save lives. What happened to you then, and how did you survive?
I think everybody who goes through puberty and likes to think about the meaning of life too much inevitably, becomes depressed to a certain extent. For me, it was combined with the fact that I continuously felt like everyone and everything was rejecting me, which made me feel like there literally was no purpose for me on this planet. I felt like I was wasting my time, and misusing the resources which crossed my path. People really close to me literally made me believe I was worthless by letting me know on a regular basis.
The only reason why I don't feel like this anymore nowadays is because I came to realise that if there is not a path in life set for you by your environment, you've got to make it for yourself. If you can't rely on anything else but yourself, then make sure to work hard every single day to make the change you want to see.
For me, that meant that I needed to do everything in my power to become a better producer, because it just resonated so well with me at a time when I didn't have anything else. I felt like it was the only right thing to spend literally all of my time on. By making this investment and reminding myself every day what I set out to become, I opened up a whole different world for myself; one that made me feel appreciated. Slowly but surely, my attitude towards life started to change, and looking back on it, now the only thing I can really say is that even though times can be hard, things really do get better if you are patient and work hard. If only there was a way to tell my former self that everything would turn out this great.
I really hope anybody who is reading this, who is dealing with mental illness or depression, will take my word for it. Even though talking about this subject and knowing everybody will be able to see what I felt makes me feel uncomfortable, I don't mind talking about this because I want to make others aware how life can take such a good unexpected turn in such a horrible situation. If I can change one life for the better by writing this, then my day has been made. Stay strong, all of you!
What is your idea of perfect happiness?
Being able to spend all your time on your passion with the people whom you appreciate the most around you.
What would you tell your Hungarian fans who are looking forward to seeing you on the 29th November?
Just know that after everything I have written in this interview, I will bring everything to the table I have worked so hard on. I'm looking forward to perform for you.
Thank you very much, Ferry, and looking forward to seeing you in Budapest very soon!
---
The local support will be provided by MVRK, Horns, The Filth Company, Cronik and Pein. Bee there! 🐝
If you like what you've just read, don't forget to hit that "Share" button. In case you don't want to miss the upcoming exciting content, feel free to follow me on Facebook, Instagram, Twitter and Mixcloud.