Party Teaser: HLZ_5 years of baZOOka
Categories
Music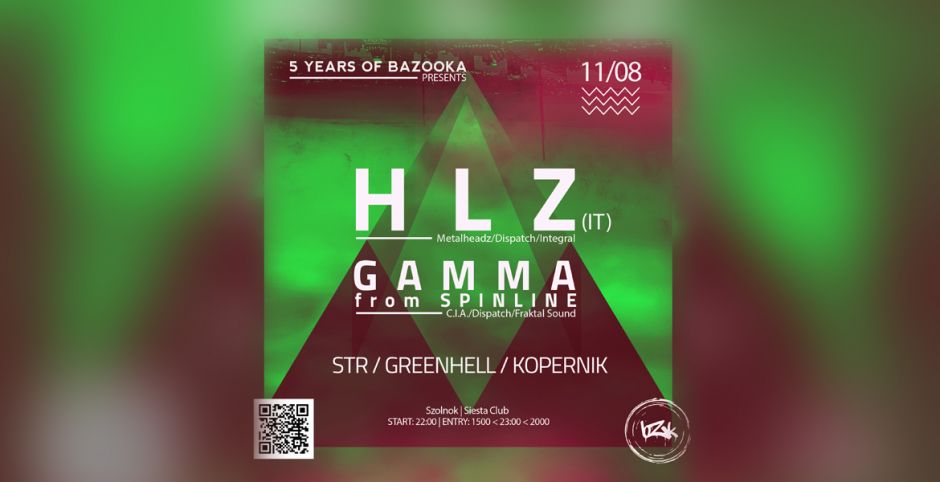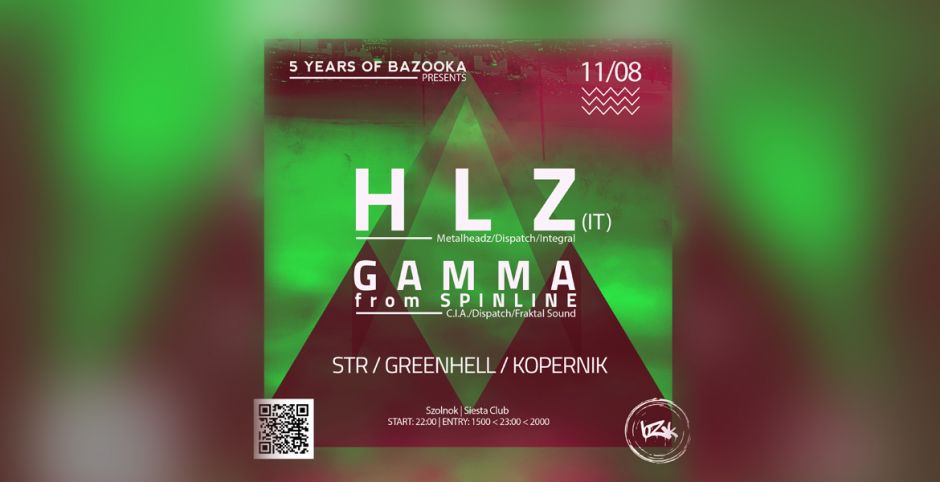 The once healthy and blooming countryside scene of Hungarian drum and bass seems to be resurrecting nowadays. It wouldn't be possible without all the enthusiastic young promoters and crews who, regardless all the difficulties, keep on rocking.  The baZOOka crew from Szolnok is one of their flagships. They are celebrating their 5th birthday this week, so the legendary HLZ was invited to make this day even more memorable.
HLZ, aka Emilio Dimitri, who used to be a member of Need for Mirrors, has been going through an equally exciting and successful year. His "Luther" EP was released at Dispatch in March but the real bomb has just been dropped: his debut solo EP, "Eternity" at Metalheadz came out two weeks ago.
In order to help us to get into the party mood, we are given two treats.
Firstly, he has carefully picked the 5 tracks he is definitely going to play on Friday. For the second surprise, you should either check back here, or follow this page.
Kemal & Rob Data (Konflict): Konspiracy
"First time I heard this tune, I was in shock: an underrated masterpiece by 2 dnb masters. I still remember the crazy obsessive hunt for this track, back in the day, it was much, much harder to identify the "wtf is this" tracks. Now it is easy life with Shazam, ah! 
Fierce & Cause 4 Concern: Bermuda
If we ever gonna have a subgenre called melanchonic roller, it will be because of this beautiful track. It really gives me a sense of melancholy similar to The Cure, one of my favourite bands.
Marcus Intalex & ST Files: Universe
A real classic that will last forever, and it has beautiful artwork as well. I would say that this is the track that shifted my listening from more aggressive sound to beautiful Detroit techno influenced dnb, made by a true master like Intalex.
Rufige Kru: Sometime Sad Day
A modern classic. I love this tune, time will give it justice because it has a timeless vibe. This holds a special place in my heart. The first time I heard this was also first time I met Goldie. I played before him in Rome and we had a wonderful night talking about music. Since then, I have a special connection with him, and he's given me incredible support and good many advice during all those years.
Usual Suspects: Tribute (A Personal Tribute to MC Kendo R.I.P) (2017 Remaster)
Another one from Metalheadz; it is one of these "I would have loved to write this track". Absolutely stunning: the groove, the melodies, the beautiful vocal. I'm still amazed how this track works still so well on the dancefloor, with young ravers asking what is it and my answer being "It is a 20 years old masterpiece, mate!"."
The local support will be provided by Gamma, one of the godfathers of Spinline and Fraktal Sound, GreenHell, Kopernik and Str. Let's meet at Siesta klub on Friday!
If you like what you've just read, don't forget to hit that "Share" button. In case you don't want to miss the upcoming exciting content, feel free to follow me on Facebook, Instagram, Twitter and Mixcloud.
A magyar változat itt olvasható.